TONE ON THE REPEATER HAS CHANGED TO 88.5 HZ
Tuesday December 4th is our annual Christmas "Meet, Eat, Gift Exchange" meeting. Potluck. Bring a dish and a $5 gift for the gift exchange if you choose. Don't forget to bring your family!

Live Snapshot Feed from W4WC Repeater Site From Camp Creek Bald Fire Tower
Snapshots are updated every 10 minutes.
12 miles South of Greeneville TN
On Friday Aug 24, 2018 a drone visited the fire tower.   Video is at this link.
The Andrew Johnson Amateur Radio Club meets at 7:00 PM the first Tuesday of each month at the Roby Center in downtown Greeneville.  Please read the announcements page for latest news or changes to the meeting schedule.  AJARC also sponsors the Greeneville Hamfest each year on the 3rd Saturday in October.

NOTICE: All members please read announcements page!
Click here for directions to the Roby Center
Club Repeaters
AJARC operates 2 repeaters from the USFS fire tower on Camp Creek Bald Mountain 12 miles South of Greeneville.  The public is welcome to visit when members are at the site operating in radio contests or performing maintenance on equipment.  Contact us for more information on when the tower might be open.
W4WC/R 145.390  -600 khz Tone 88.5

W4WC/R  443.200 +5 mhz Tone 100.0
Both repeaters are linked together and whatever is transmitted on one repeater is rebroadcast on the other.  A double courtesy tone beep indicates the transmission was received on the linked repeater and crossbanded.  Some users will find UHF penetrates buildings much better than VHF.
Greeneville / Greene  County Emergency Net meets each Monday night @ 9:PM on 145.390
Other Club Affiliated Repeaters: 
N4FV 147.060 +.600 123.0 Tone (Backup) (Tone will be changing soon to 88.5) linked to N4CAG full time.

N4CAG 443.150 +5 mhz 100.0 Tone Linked to N4FV full time.
Hosting Donated By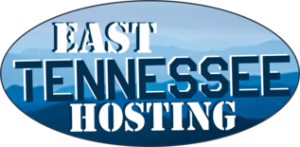 Camera donated by Innovative Technologies